Soluzioni
Display stands for cinemas and theaters
Specialized in the design and manufacture of display stands and products for the sector of visual communication, Geprom makes display stands for cinemas and theaters, functional tools for the organization of entrance areas as interesting places with a large influx of visitors.
Among the various proposals in the catalogue, the ticket collector Ticket-Tower is indispensable, consisting of a column and an aluminium cap, a metallic base equipped with a inside restistant synthetic bag, useful for collecting stub tickets striped at the entrance of theatrical performances and cinemas.
At the bottom of the column there is also a place to contain staff objects, such as keys, documents or water bottles.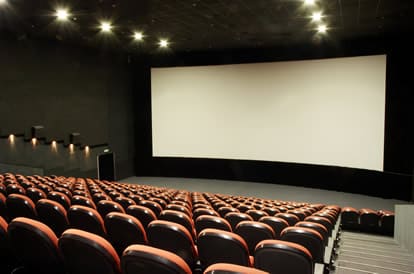 String GuideLine is another particularly functional product for meeting the needs of cinemas and theatres. This is a guideLine column, which in its most classic version with cords, is the perfect element to delimit restricted areas or delimitate predetermined pathways in elegant setting.
Always with the same function, but down to a more modern style, is the belt column GuideLine which gives the possibility of placing at the top, accessories such as a flat pocket in transparent shockproof Plexiglas®.
There is also the version to be fixed at the wall, making this tool very versatile and easy to install.
Absolutely new are the display standsMenuBoard, display systems composed of backlit panels and characterized by a minimal design so that they can be placed in any architectural context.
The MenuBoard are perfect to prepare a food&drink corner of a multiplex.